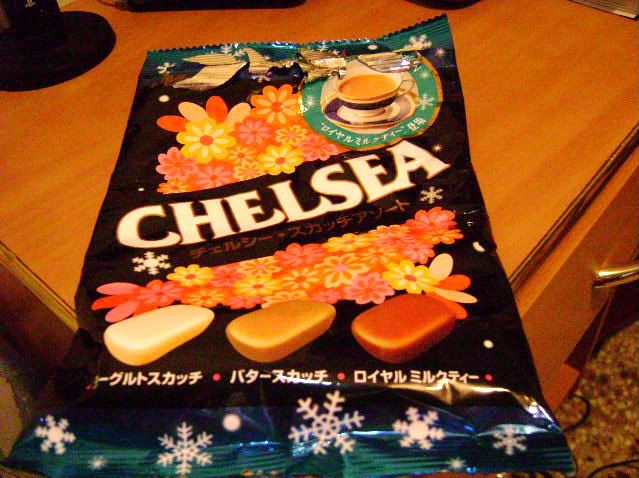 Few days ago, my friend who went to Japan gave me some Japanese candies ^^'
Hace unos dias, un amigo que fue a Japon me dio unos dulces Japoneses ^^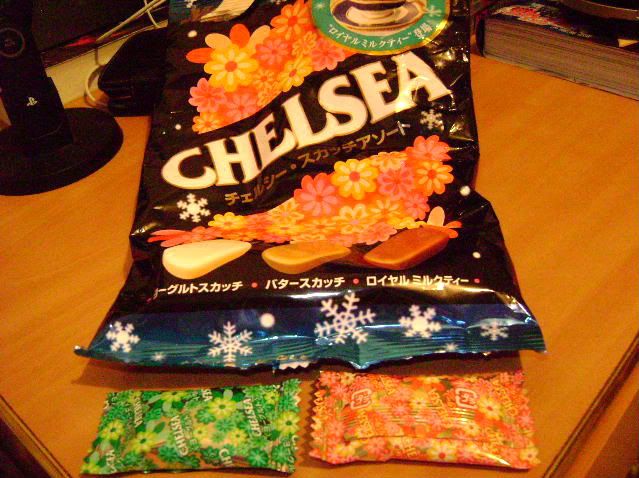 The candies are not bad, but the Tea flavor it's a bit strange :S
Anyway, tomorrow he's going to give me more candies.
Los dulces no estan malos, pero el de sabor a té es un poco extraño :s
De todas maneras, mañana el nos va a dar mas dulces.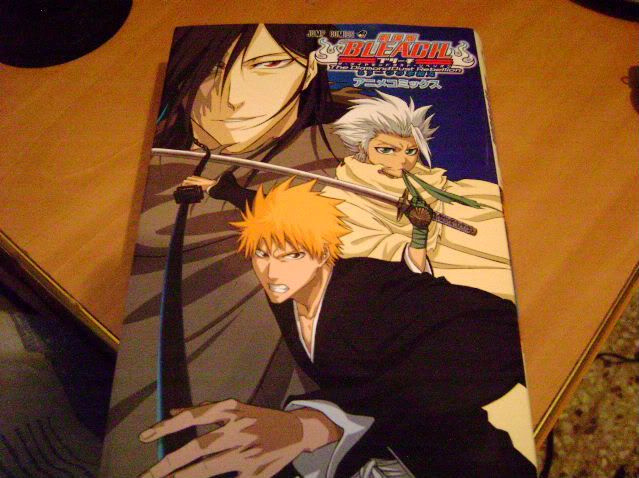 And today he gave me "Bleach: The Diamond Dust Rebellion" Manga!! :D
I didn't know anything about this movie, and now i have the original manga! Yay!!
Y hoy me dio el manga de "Bleach: The Diamond Dust Rebellion"! :D
No sabia nada acerca de esta pelicula y ahora tengo el manga original! Sii!!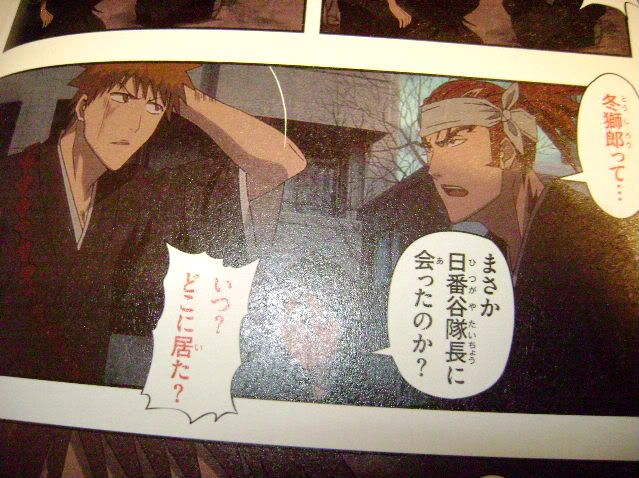 It's in Japanese, but since i'm learning the language and i actually can read it, this will help me to understand much more.
Esta Japones, pero como estoy aprendiendo el idioma y de hecho puedo leerlo, creo que me va a ayudar mucho mas.
---More pics for you guys ;)
---Mas fotos para ustedes muchachos ;)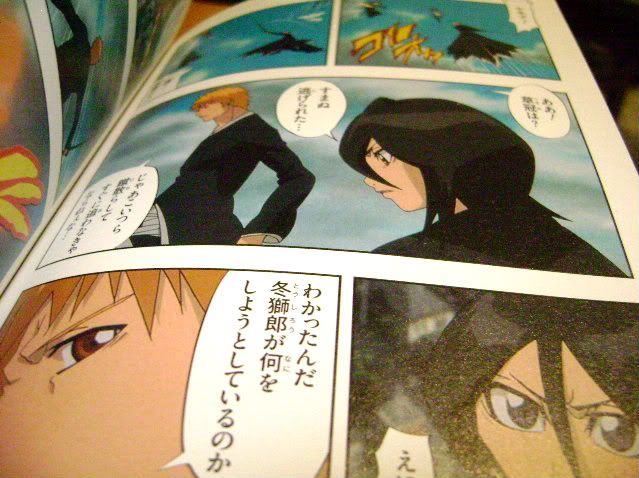 I don't know when this movie takes place, but Rukia is fine, she's not in danger and that's good.
No se cuando toma lugar esta pelicula, pero rukia esta bien, no esta en peligro y eso es bueno
.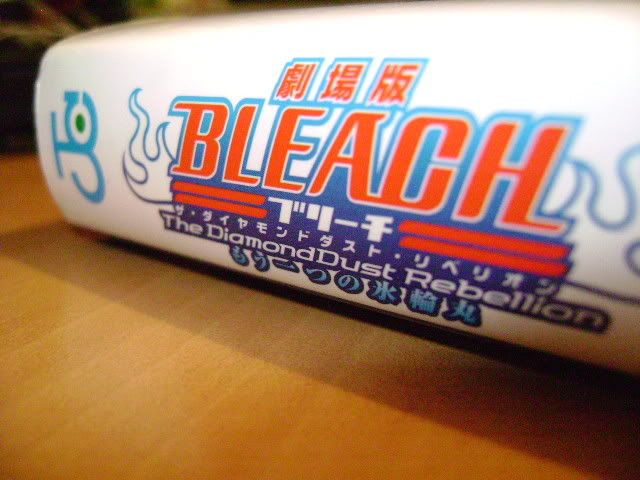 So yeah, This week i've been very busy, Lots of homework, and proyects. Today i got a Programming, Computer and TOEFL test.
Tomorrow i have to take a Math and Physics test AND next week a Spanish test ;_;
Ohh and about the girl, i saw her many times walking around, but i can't talk to her and she doesn't talk to me.. Am i too weak? I don't know.. if she doesn't talk to me tomorrow, i'll take the next step on monday, or maybe not..
Si, Esta semana he estado muy ocupado, muchas tareas y proyectos. Hoy tuve una prueba de Programacion, Computacion y TOEFL.
Mañana tengo prueba de Matematica y Fisica Y la siguiente semana una de Idioma Español ;__;
Ahh y acerca de la chica, ya la vi muchas vecez, pero no le puedo hablar..Talvez soy muy debil? No se, pero si ella no me habla mañana, voy a tomar el siguiente paso el lunes o talvez no..
.