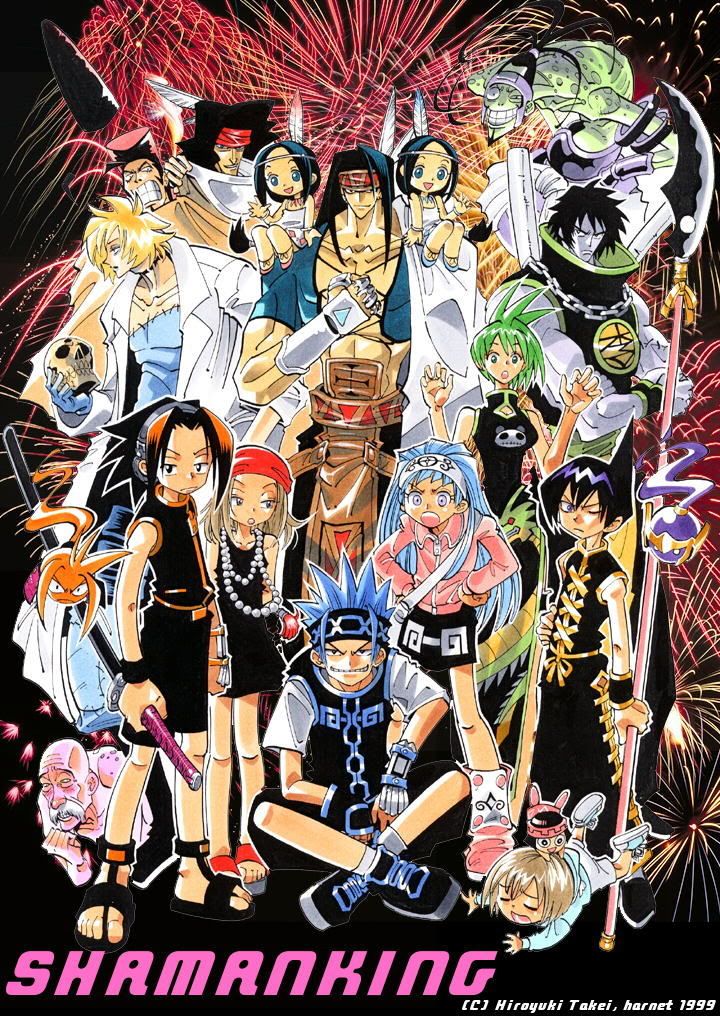 Ok, i'm going to talk about Shaman King. It was created by Hiroyuki Takei, and it's about people who can see spirits, They are called "Shamans". A Shaman is someone who claims to connect this world and the spirit world. The biggest dream of a shaman is to become The Shaman King, who is able to speak with the Great Spirit.
In this anime, a young man "Yoh Asakura" wants to became the Shaman King, so he teams up with a ghost called "Amidamaru" (A legendary samurai) to become the next Shaman King.
It's a very good anime, and it's one of my favorites :)
LOL, I downloaded the manga, and put it in my ipod,
So where ever i go, i'm always reading the manga XD
I will definitely recommend you to watch Shaman King ;)
Bueno, les voy a hablar de Shaman King. Fue creado por Hiroyuki Takei, y se trata de gente que puede ver espiritus, Ellos son llamados "Shamanes". Un Shaman es aquel que puede conectar este mundo con el mas alla. El sueño mas grande de un shaman es convertirse en el Shaman King, quien es permitido de hacer contacto con el " Gran Espiritu".
En este anime, un joven muchacho "Yoh Asakura" se quiere convertir en el Shaman King, Hace equipo con un fantasma llamado "Amidamaru" (Un legendario samurai) para conve
rtirse en el siguiente Shaman King.
Es un buen anime y es uno de mis favoritos. Jaja Descarge el manga y lo puse en mi ipod, ahora a donde quiera que vaya, siempre lo estoy leyendo XD


Totalmente les recomiendo que miren Shaman King ;)