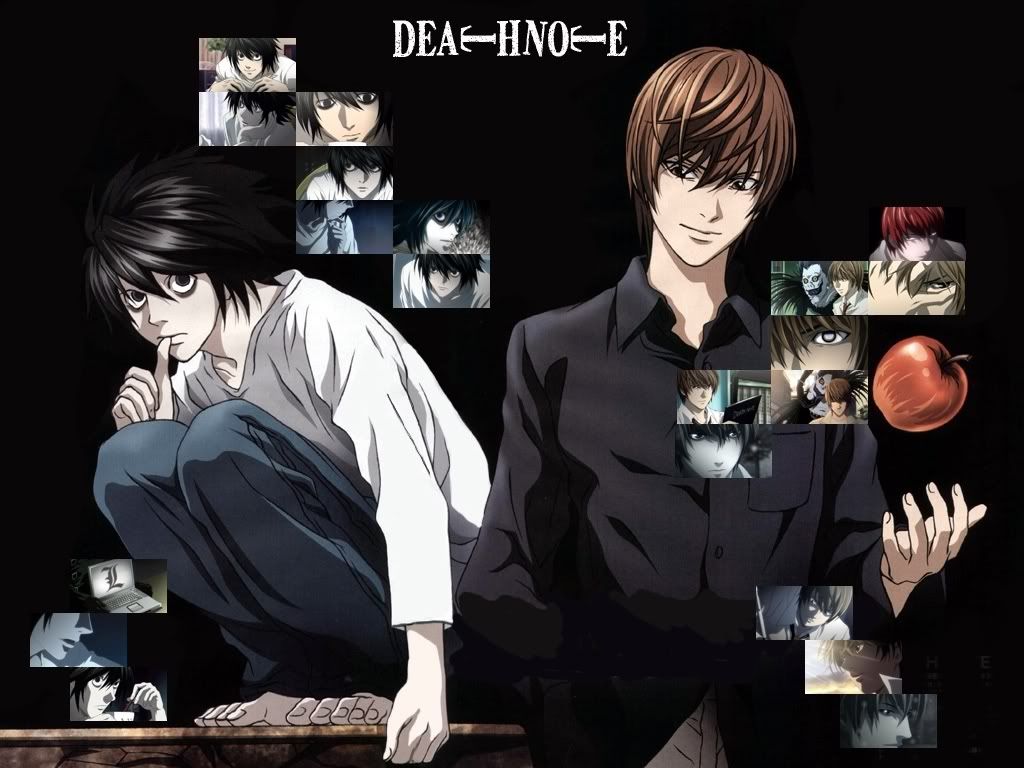 Before school starts, i have to talk about this awesome anime.
Death Note! Yeah, it's like a "Dark" Drama anime. What i'm trying to say is that Death note is not like the normal anime you watch everyday, this one is different.
The series is about a high school student who discovers a Notebook dropped by a death god named Ryuk. With this notebook called "Death Note" the user grants the ability to kill anyone whose face he have seen, by writing the victim's name in the notebook.
A private detective, better know as "L" investigate the case to catch up the student. Light "The student" realizes that L will be his greatest enemy, and a game to know who can catch the other one first begins.
Antes de que empieze el colegio, tengo que hablar de este increible anime.
Death note es como un "oscuro" anime con drama. Lo que intento decir es que no es como todos los animes que míras dia a dia, este es diferente.

La serie se trata acerca de un estudiante que descubre un cuaderno, el cual habia botado el dios de la muerte llamado Ryuk. Con este cuaderno llamado "Death Note" el
usuario gana la habilidad de matar a cualquiera que haya visto, escribiendo el nombre de la victima en el cuaderno.
Un detective, mejor conocido como "L" investiga el caso para poder atrapar al estudiante. Light " El estudiante" se da cuenta que L va a ser su mayor enemigo, y el juego para saber quien atrapa de primero al otro, empieza.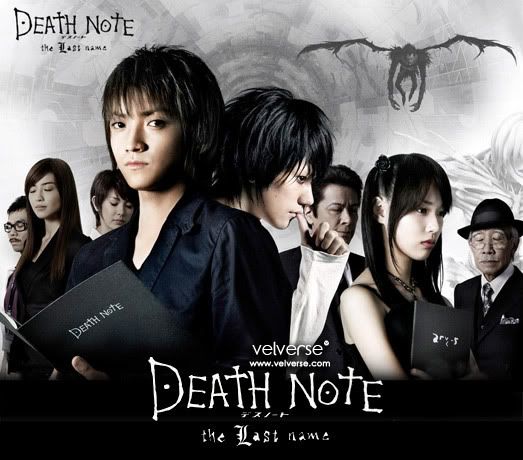 Yeah, there's a movie based on Death Note too, i haven't seen the move yet, but i know it's gonna be bad.
So..i totally recommend this anime to everyone who likes good animes "Like Samurai X" hehe. Trust me, it won't be a waste of time.

Si, Hay una pelicula basada en Death Note, no la e visto todavia, pero se que va a ser mala. Entonces..Totalmemente recomiendo este anime a todo aquel que le guesten los buenos animes "Como Samurai X" jeje. Creanme, no perderan su tiempo.